Piccolo Series 2.1kW Sauna Heater
The Amerec Piccolo Series Piccolo 2.1 2.1 kilowatt sauna heater is engineered to power sauna rooms up to 120 cubic feet (CF).
Must order Pure 2.0 Separately.
Required for Operation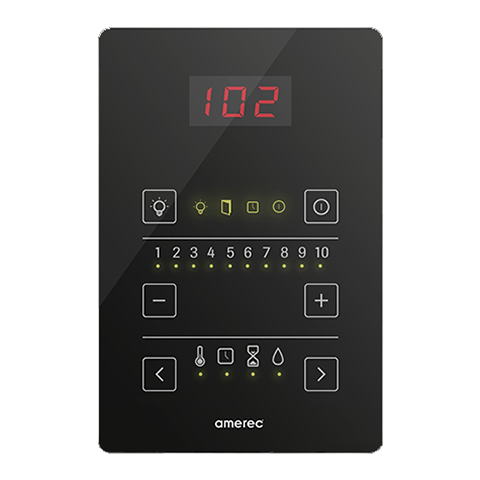 Designed for use with the Amerec Fonda-Trend and Designer Trend Series, the soft-touch Amerec Pure2.0 sauna control package allows bathers to control sauna duration, temperature, and lighting. The unit includes a delayed start feature to pre-heat the sauna room up to ten hours in advance.