Sauna Wood Stove Chimney Extension, 500mm, Black Steel
This chimney extension is made of a sleek black powder coated steel and can be installed both indoor and out. The inventive Harvia WHP500M steel chimney extension is designed to prevent movement caused by temperature changes. 
Innovative design
Black powder coated steel
Prevents movement caused by temperature changes
Can be installed indoors and outdoors
Designed, engineered, and made in Finland
Dimensions: 8.6" D (220mm) x 19.6" H (500mm)
2 year warranty
500mm black chimney extension
2 year warranty
| Model | WHP500M |
| --- | --- |
| Flexural Strength- tensile strength | 16.4 ft (5m) |
| Non-vertical installations | Not Allowed |
| Wind Load | 6.5 ft (2m) above last support |
| Maximum spacing of lateral supports | 9.8 ft (3m) |
| Weight | 7.7 lbs |
| Diameter | 8.6" (220mm) |
| Height | 19.6" (500mm) |
Required for Operation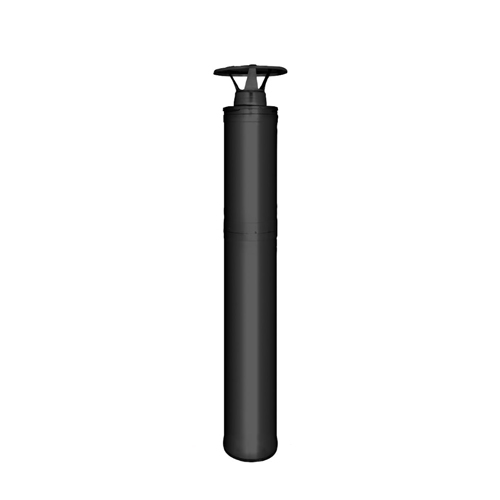 Sauna Wood Stove Chimney Kit, 1500mm, Black Steel
The Harvia WHP1500 steel chimney is the modern yet simple, black powder coated steel solution to your sauna chimney needs. Thoughtfully designed, for use with wood-heated stoves, smaller fireplaces, and iron stoves in detached sauna buildings, to withstand substantial changes in temperature. This chimney can be easily extended.
Designed to be used with Slanted Roof